Don't be afraid to get a used one. Bike maintenance is simple (relative to a car) and routine so you'll need to do it regardless. As long as none of the components are worn out, i'd say to buy used and save the money you would otherwise spend on a new bike.
You could try Bikes Direct if you trust your mechanical skills which you should develop anyway if you own a bike. Bike shop bills add up.
I'd suggest something fairly upright so you can see better in traffic. Single or three speeds for ease of maintenance, since NYC is mostly flat. Fenders for the rain, chubby tires for the mediocre roads, and a rack for your briefcase/bag. Nothing wrong with a used bike, but if you don't want to go used...
The Trek Earl is right around $500. Single speed but lacks fenders and a rack. Pretty, though.
The Windsor Oxford has fenders, a rack, and a three speed hub for $400. Bikes Direct is a pretty reputable site even if it looks fly-by-night. It's available without the rack for $50 less.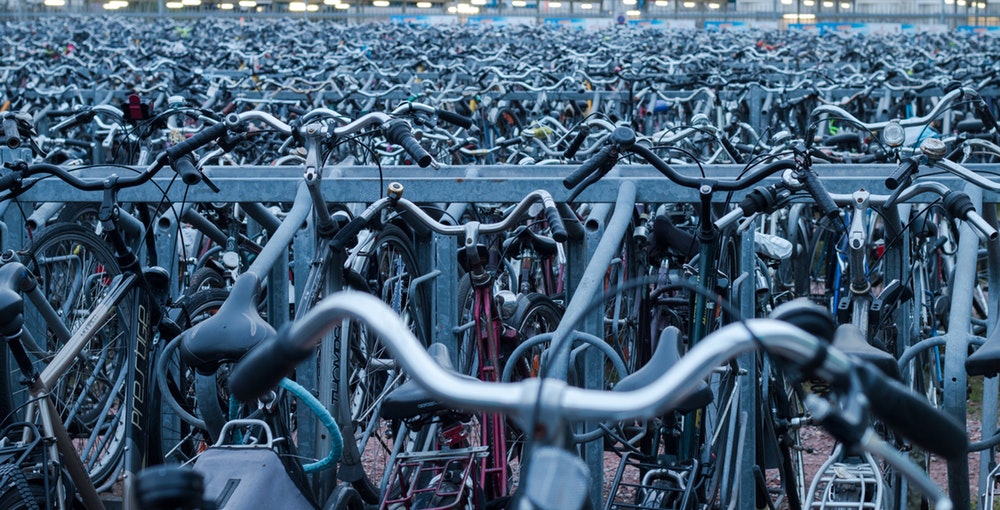 The Breezer Uptown 3 with proper length fenders, a rack, a suspension seatpost (meh), and lights powered by a generator hub can be had on sale for $415 because it's a 2011 model. This would be my choice, if one of the available sizes fits you.
The Schwinn Coffee is similar to the Windsor but closer to the $500 mark.
A lot of things are a luxury, this bike called the The Brooklyn Cruiser Driggs includes a wood box and some leather parts that probably won't do so well in the rain comes to mind. It is quite distinctive looking and has fairly fat tires. Almost $100 over budget, though.
Look for something that fits you and is comfortable to ride. If you are not confident that you can accurately size a bike for yourself, you might be better off buying from a shop and getting fitted. Remember, you'll be spending a lot of time on the bike so get one YOU like and not one someone talks you into.
If you're interested in this general type of bike but none of the above suit you, a Google search of "single speed city bike" or "three speed city bike" will probably find you many more options.